I'm going to try to get caught up with some reading recommendations this week, starting with this lovely one:
Marcy, Nikiko, and David Mas Masumoto.  The Perfect Peach: Stories and Recipes from the Masumoto Family Farm.  Ten Speed Press, 2013.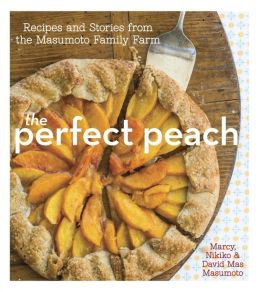 I was asked to blurb this book and did so right away (who could possibly say no to Mas Masumoto?):
I have one word for the writing, photography, essays, and topic of this book: luscious.  The Masumoto family has produced a glorious paean to the fruit they raise along with delightful ideas about what to do with an abundance of this heavenly fruit: sangria, salsa, pizza, and, of course, shortcake.  I can't wait for summer.
Next public appearance
Panel discussion on GLOBAL FOOD: Over the Edge.  The other panelists: Lester Brown, Robert L Paarlberg, and Frederick Kaufman.
Auditorium at the New School, 66 West 12th Street (off 6th Avenue), 7:00 p.m.
For tickets and information click here.
Topics for this post
This is a list of keywords related to posts. The bigger the keyword, the more related posts there are. Click one to view all such posts.
All Topics