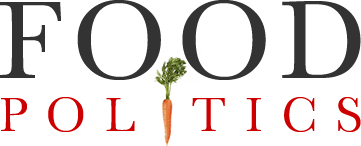 by Marion Nestle
Happy new year! 100 great recipes!
Jack of Food and Bottle sends along this notice of the TV Food Network's top 100 recipes of 2007. As he puts it, "Two Mac 'n Cheese recipes to start you off…27 chicken recipes,7 casseroles, 2 soups, No stews, No ethnic food. (a couple of make-believes, though). Okay, so it is the worst Top 100 List I've seen. But hey, their millions of viewers must lop it up. Have a great 2008!"
Yum. Oh well. As someone on the TV Food Network once pointed out to me, food cooked on TV has no calories.