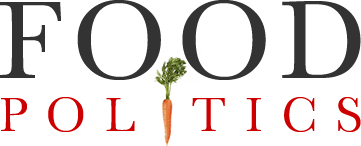 by Marion Nestle
Upcoming appearances
For appearance and lecture inquiries, please contact:
Steven Barclay Agency
12 Western Avenue
Petaluma, CA 94952
(707) 773-0654
I'm on a panel on Bettina Siegel's book, "Kid Food: The Challenge of Feeding Children in a Highly Processed World." with Bettina, Pam Koch and Charles Platkin. Thursday, November 14th. 6:30-8:30 PM. Register HERE>>>   Hunter College (Silberman Building), 2180 Third Avenue @ 119th, Main Auditorium (on 2nd Floor).  View Map
I'm keynoting a meeting to celebrate the publication of 8 articles about the Supplemental Nutrition Assistance Program (SNAP) in the December issue of the American Journal of Public Health.  This will be in the morning.  Details to come.