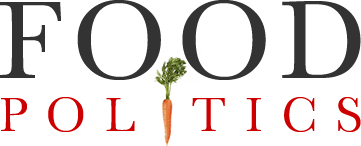 by Marion Nestle
Upcoming appearances
For appearance and lecture inquiries, please contact:
Steven Barclay Agency
12 Western Avenue
Petaluma, CA 94952
(707) 773-0654
This is an Oral Health Side Event at the NYU College of Dentistry co-sponsored by The Lancet.  433 First Ave, 2nd Floor, 12:30-6:30.  I'm on a panel on commercial determinants of health from 5:20 to 5:55.
This is the keynote address, at NYU Langone Health 550 1st Ave, Farkas Auditorium.  Information is here.   My talk is at 9:50 a.m.
This is a keynote for a conference on Overcoming Obesity.   My talk on "Countering Food Industry Influence" is at 8:00 a.m.  Boston Marriott Copley Plaza.  Information about the conference is here.
Tufts University is hosting a conference celebrating the 50th anniversary of the 1969 White House Conference on Food, Nutrition, and Health.  I'm speaking on a panel at 10:40 on the food environment.
I'm speaking at the Food Tank Summit: The Food Movement is Growing (and Winning) at NYU Skirball Auditorium.  The schedule and information are here.
I'm on a Ethics Program panel on corporate influence on public health.  Other speakers are Jonathan Marks and Sheldon Krimsky.  Our panel is at 10:30 a.m.  Convention center location to be announced later.  My talk is on "food industry influences on nutrition research."
My lecture is on "What to Eat: Dietary Advice Meets Food Politics."  It's at 6:00 p.m. at the University of Hawaii.  More information will come later.
I'm keynoting "The Blackburn Symposium" with Dan Buettner (Blue Zone) in honor of Henry Blackburn.  This will be at 8:30 a.m. at the McNamara Alumni Center on the Twin Cities campus of U. Minn.  Details to come.