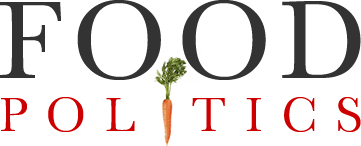 by Marion Nestle
The Lancet worries about climate change
I'm getting caught up on my journal reading and have just run across the May 16-22 issue of The Lancet devoted to a commission report on climate change.  The cover quote: "Climate change is the biggest global health threat of the 21st century."
Among other things, the report addresses the effects of climate change on food production and water availability, none of them good.  It raises issues well worth discussion:
The present structure, organisation, and control fo the globalised food and agricultural system are failing to address the needs of both poor people and the environment.  For example, profits of giant agricultural and food corporations increased greatly in 2008, when the number of hungry people grew.
The report is well referenced and is a great resource for information about what climate change will do to food and agriculture.  But the report does not deal with the ways in which agriculture contributes to climate change.  For that angle, see previous posts.