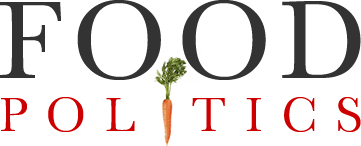 by Marion Nestle
International food politics: Save Russia's fruit seed bank!
The Global Crop Diversity Trust is writing to warn readers about the impending destruction of Russia's historic fruit-and-seed collection in order to make way for commercial development.  Its press release begins:
As the fate of Europe's largest collection of fruit and berries hangs in the balance of a Russian court decision, the Global Crop Diversity Trust issued an urgent appeal for the Russian government to embrace its heroic tradition as protector of the world's crop diversity and halt the planned destruction of an incredibly valuable crop collection near St. Petersburg.

Pavlovsk Experiment Station is the largest European field genebank for fruits and berries, and is part of the N.I. Vavilov Research Institute of Plant Industry, where Russian scientists famously starved to death rather than eat the seeds under their protection during the 900-day siege of Leningrad during World War II.

At issue is an effort by residential real estate developers to build houses on land occupied by Pavlovsk Station. The take-over would involve bulldozing Pavlovsk's field collections amassed over the last century—collections that contain thousands of varieties of apples, strawberries, cherries, raspberries, currants and other crops—90 percent of which are not found anywhere else in the world.
Want to know more?  Read the Vavilov Research Institute's discussion of the history and significance of this collection, its press release, and articles about this situation from the Independent and New Scientist.
Change.org is encouraging people to write to the president of Russia to save the collection. Want to add your signature?  Here' s how.