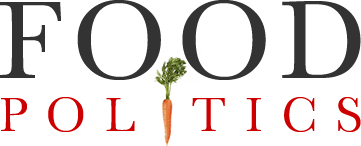 by Marion Nestle
Restaurant safety grades: creativity in action
I haven't said anything to date about New York City's new safety grades for restaurants.  Their purpose is to encourage restaurants to do a better job on safety procedures so customers don't get sick.
As the Health Department explains, the grades are awarded on a point system.  Points go to violations of food safety regulations.  The fewest points get an A.  Those with the most get a C.  The B grade is someplace in between.
Wall Street Journal blogger Aaron Rutkoff discovered a restaurant with an exceptionally creative method for dealing with its embarrassing B grade.
Enjoy the weekend and watch out for those grades!