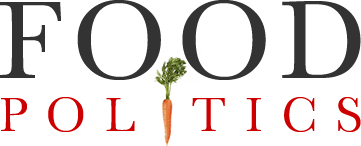 by Marion Nestle
How come a private company is funding national nutrition surveys in Asia?
I was surprised to read a report in FoodNavigator.com that a private company is about to conduct an enormous—and undoubtedly very expensive—study of the nutritional status of children in Southeast Asia.
The study will collect data from more than 16,000 children aged 12 and under in four countries:
Dietary profiles and nutrient intake assessment, including food intake, bone density and cognition.
Iron status, vitamins, lipid profile and blood pressure.
Body composition and physical activity, including measurements on weight, height and hand grip strength.
The company is doing this in partnership with institutions in Indonesia, Malaysia, Thailand, and Vietnam.
Why would a private company embark on a project like this?  The company is FrieslandCampina, a Dutch firm specializing in dairy products:
We provide people around the world with all the good things milk has to offer, with products that play an important role in people's nutrition and well-being.

Our product range: baby and infant food, milk-based drinks, cheese, milk, yoghurts, desserts, butter, cream, milk powder, dairy-based ingredients and fruit-based drinks.
As the company explains, "We aspire to help people move forward in life with our dairy nutrition, and are committed to helping our consumers maintain and improve their nutritional well-being with the goodness of milk."
I'm willing to predict that these studies will show that kids in Southeast Asia would be a lot healthier if they drank more milk.   And will find reasons to dismiss concerns that lactose intolerance is the norm in Asian populations over the age of five or so.