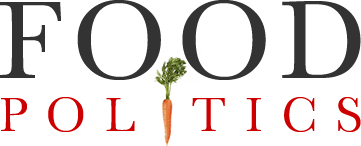 by Marion Nestle
POM Wonderful vs. the FTC: what this is about
On May 24, an administrative law judge will deal with the matter of the Federal Trade Commission's (FTC) complaints that health claims made for POM Wonderful pomegranate juice are unsubstantiated by science.
To review:  last September, the FTC complained that the company was advertising its juice with unsubstantiated claims like these:
Clinical studies prove that POM Juice and POMx prevent, reduce the risk of, and treat heart disease, including by decreasing arterial plaque, lowering blood pressure, and improving blood flow to the heart;
Clinical studies prove that POM Juice and POMx prevent, reduce the risk of, and treat prostate cancer, including by prolonging prostate-specific antigen doubling time;
Clinical studies prove that POM Juice prevents, reduces the risk of, and treats, erectile dysfunction.
The FTC argues that these claims are false because POM Wonderful's studies do not prove what the company claims.  The FTC particularly takes exceptions to the company's advertisements:
If you want to follow the legalities, the FTC provides a handy summary.
According to FoodNavigator.com, this company must be supporting armies of lawyers:
POM is currently embroiled in a complex web of litigation, having itself launched legal action against the FTC alleging it had exceeded its statutory authority by establishing a two-clinical trial standard to back claims.

It has also filed actions against Coca-Cola Minute Maid, PepsiCo Tropicana and Ocean Spray alleging misleading claims about the contents of their pomegranate-containing juice products.

Separately, POM is itself accused of misleading consumers in a class action lodged in a Florida state court.
Leaving this particular company's legal strategies aside, at issue is whether food health claims need to be backed up by science.   POM says it has the science.   The FTC says it doesn't.   I will have more to say about that issue in subsequent posts.
In the meantime, it will be interesting to see what happens at the hearing.  Stay tuned.