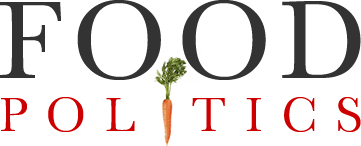 by Marion Nestle
Newark NJ: Newark Museum
Lecture on "Food Politics: The Perfect Storm" in the Museum's Generation Fit series.  6:30 – 7:30, followed by book signing.  The Newark Museum is at 49 Washington Street.  The event is free and open to the public.
Before heading over to Newark, I'm participating in a panel discussion at the Fales Library at NYU (70 Washington Square South) on "24/7 Food: The New Role of Food
in American Life," moderated by Clark Wolf.  Other panelists are Matthew Derr, President, Sterling College; Kim Hastreiter, Paper Magazine; and Allen Salkin, Author, From Scratch: Inside the Food Network.