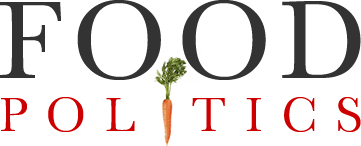 by Marion Nestle
Room for Debate: CVS to stop selling cigarettes
The New York Times Room for Debate blog asked me to comment on What other unhealthy products should CVS stop selling?
Here's my response: Next, Cut the Soda and Junk Food.
Good for CVS! Cigarettes are in a class by themselves. The evidence that links cigarette smoking to lung cancer and other serious health problems is overwhelming, unambiguous and incontrovertible. So is the evidence that the mere presence of cigarettes is sufficient to create demand, especially among young people.
When the anti-cigarette smoking movement began, the issues were simple: stop people from starting to smoke and get people who smoked to stop — by making it difficult, uncomfortable and expensive for smokers to continue their habit. The ultimate goal? Put cigarette companies out of business. This, of course, has been politically impossible, not least because cigarette companies pay such high taxes.
If CVS wants to promote health, it could increase sales of healthy snacks, and stop selling sugary foods and drinks.
Although there are many parallels in company marketing practices, food is not tobacco. For all tobacco products, the response is simple: stop. Food is more complicated. We must eat to survive. A great number of foods meet nutritional needs. The evidence that links a particular food product to health is often uncertain. This is because each food is only one component of a diet that contains many foods in a lifestyle that might involve other factors that affect health: activity, alcohol, drugs, stress and let's not forget genetics.
With that said, if CVS really wants to promote health, it could consider increasing its sales of fruits, vegetables and healthy snacks, and stop selling sodas, ice cream, chips and other junk foods. Those foods may not have the same bad effect on health as tobacco, but eating too much of them on a regular basis is associated with weight gain, obesity and the conditions for which obesity is a risk factor, like Type 2 diabetes and heart disease. If CVS wants to counter obesity, dropping soft drinks is a good place to start. They have scads of sugars, and kids who drink them regularly take in more calories, are fatter and have worse diets than kids who do not.