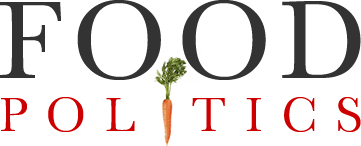 by Marion Nestle
Milan Food Expo: The Slow Food pavilion
Many of the Milan Expo country pavilions featured gardens or promoted sustainable agriculture.  I liked the one run by Slow Food International.
It's the last pavilion of all if you come via the red-line subway.  Or, it's the first if you come by taxi to the East entrance..  
Its raised-bed gardens are lovely in early spring:
They came with instructions:
I particularly liked the hefty guy made out of corn.  He reminded me of Kara Walker's A Subtlety, or the Marvelous Sugar Baby.
One side of the open-air buildings is devoted to tastings of artisanal products (all pavilions are supposed to serve food).  Another houses a place for lectures.
I'm sorry not to be speaking there, but I will be speaking on the terrace of the U.S. pavilion on May 12 at 4:00: "Cooking Up Change: the American Food Movement."