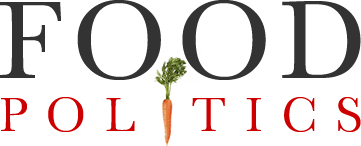 by Marion Nestle
Should pregnant women eat fish? Yes, say FDA and EPA.
The two agencies have just issued advice to pregnant women about eating fish.
Fatty fish have long-chain omega-3 fatty acids which are good for health.
But some have methylmercury, which is toxic to the developing fetus.
And all have PCBs or other organic compounds that are unlikely to promote health.
The advice?  Eat 2 to 3 servings of lower-mercury fish per week for a total of 8-12 ounces
That's fine, but which fish are low in methylmercury?
For this, the agencies have created an reference chart that sorts 62 types of fish into three categories:
"Best Choices" (eat two to three servings a week)
"Good Choices" (eat one serving a week)
"Fish to Avoid"
Here's where things get tricky.
Choices to avoid include, among others, Bigeye Tuna and Tilefish from the Gulf of Mexico.
Good choices include Albacore and Yellowfin Tuna and Tilefish from the Atlantic Ocean.
Good luck telling the difference.
As I've written before (and also see this post and this one about fish politics), if you want to avoid methylmercury during pregnancy, it's best to avoid tuna.  Consumer Reports advises pregnant women not to eat tuna at all.
Center for Science in the Public Interest says:
The best advice for pregnant or nursing women and parents of small children is to choose fish that are low in mercury and high in omega-3 fatty acids, like salmon and sardines. They should avoid albacore tuna altogether, and consume tuna labeled as 'light tuna' very sparingly — no more than two ounces per week for women and one ounce per week for kids.
And are PCBs a non-issue?  Could fish politics have anything to do with this?
Here are the documents