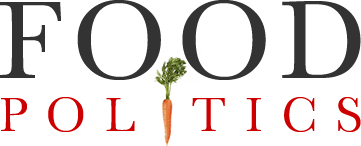 by Marion Nestle
What's up with SNAP?  An unsystematic roundup
I've been collecting miscellaneous items about SNAP, particularly those related to USDA's promised release of information about the amount of SNAP benefits spent at specific retail stores.  Here's the first:
The USDA alerted retailers that this information would be forthcoming (information about the legal challenges is here).  A few weeks ago, the USDA said:
You may have been contacted by email, voicemail and/or text because you are a current or former SNAP authorized retailer, who participated between 2005 and the present, and FNS received a request for records that will disclose each of your store's individual annual SNAP sales amounts.  This information will be released promptly (i.e., approximately 12 calendar days from the email, voicemail, and/or text) to the public as the result of a court order.
But then the Food Marketing Institute (FMI) filed a motion to stop the release.  Why?  " FMI seeks to preserve the confidentiality of sensitive data about the performance of its members' stores."
The court agreed to hear the appeal.
The USDA says it won't release the information until the court case is resolved.
Why do you suppose the FMI does not want anyone to know how much money they get from SNAP purchases?
SNAP advocates have called for release of this information for years.  The delays are frustrating.
We will know more in a couple of weeks.
Other items
The Arkansas House of Representatives passed a bill to limit SNAP purchases to healthy foods.
Economists at Brown University have produced a new study demonstrating that SNAP benefits raise household spending on food more than would an equivalent cash benefit.  Brown's press release explains it.
This morning's Politico Pro Agriculture says that "House Agriculture Chairman Mike Conaway (R-Texas) will call a hearing on SNAP purchases., citing the USDA report that sweetened beverages are the number two product class purchased.