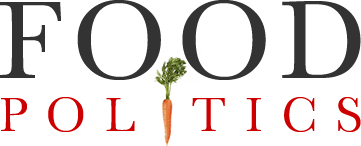 by Marion Nestle
Celebration of Michael Jacobson
I'm going to be at the National Press Club in Washington DC tonight for the gala event celebrating the retirement of Michael Jacobson from 45 years as president of the Center for Science in the Public Interest.
I first met him in 1978 when he and his director of nutrition, Bonnie Liebman (dressed as Bonnie Broccoli), came to a conference I was keynoting on nutrition and health at the University of California San Francisco.  He's been an inspiration to me ever since, not least for having been at it so long.
I love these photos of Bonnie and Mike in the 1970s and more recently (Source: Dan Charles in The Salt).
An inspiration indeed!  Congratulations to Mike and best wishes for a busy retirement.