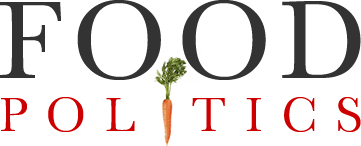 by Marion Nestle
Global Meat News Special Edition: Pork!
I subscribe to GlobalMeatNews.com to keep me up on the international meat business.  It has just published a collection of its articles—on pork.
Special Edition: Pork

Pork is the most eaten meat in world and maintaining the position is anything but easy. In this special newsletter, GlobalMeatNews explores the breakthroughs, scandals and market trends that continue to kept traders on their toes.