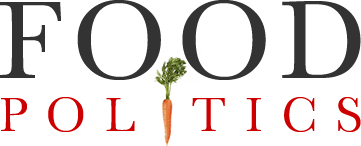 by Marion Nestle
Externalized costs of Big Ag: The Wall Street Journal explains
High marks to the The Wall Street Journal for its story about the externalized costs of agricultural runoff into the Mississippi River.
The article is interactive.  Take a look.
It traces how agriculture pollutes 2300 miles of the Mississippi river from Minnesota to the Gulf of Mexico. through a ""journey downriver [that] reveals how the agricultural industry is contributing to one of the nation's biggest ecological disasters."
Every summer, nutrients from the Mississippi pour into the Gulf, fueling algae blooms that starve the water of oxygen and kill sea life. Heavy rainfall throughout the Mississippi River watershed this spring led to record-high river flows, boosting nitrate and phosphorus loads. As a result, scientists predict this year's "dead zone" will total 7,829 square miles, an area roughly the size of Massachusetts, and close to the record set in 2017.
The pollution starts in Minnesota, and you can see where it comes from.
Along the way, nitrates accumulate in the water.  Iowa alone releases hundreds of thousands of tons of nitrates into the Mississippi every year.
The externalized costs?
For communities along the way, it's loss of potable water, construction of plants to remove nitrates from the water, dependence of bottled water, and higher water costs overall.
For the Gulf of Mexico, it's a enormous dead zone that prevents fishing and recreation.
Do the polluters pay?  No.  Taxpayers do.  That's why the costs are called "externalized."
No wonder Big Ag opposes environmental regulations.