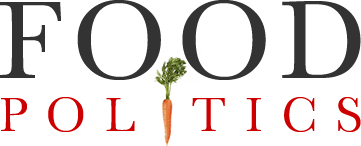 by Marion Nestle
Weekend reading: FoodNavigator-USA's Special Edition on Meal Kits
If you have been reading FoodPolitics.com for long, you know that I love collections of industry newsletter columns on specific topics.  This one is on meal kits.  If you've never tried one, these are boxes of ingredients delivered to your door with recipes for what to do with them.
I'm not a user.  I tried two different kinds.   I have to admit that they cooked up into delicious meals.  But, I could not believe the number of bowls and pots I needed to make them, the enormous mess I had to clean up, and the piles of packaging that I had to throw out.
With that said, some of them are doing pretty well, and some are trying new things, according to these articles from FoodNavigator-USA's terrific writers.
Special Edition: What's for dinner tonight? The meal kit (r) evolution

Meal kit brands have tapped into a consumer need, but some have struggled to build a viable business model, with subscription based home delivery firms finding it hard to retain customers, and retailers finding it hard to manage shrink on in-store meal kits. The rapid growth of services from GrubHub to UberEats enabling consumers to order pre-prepared food for delivery in 20 minutes without a subscription has also presented consumers with options that didn't exist when many meal kit brands got started. So where does the market go from here?