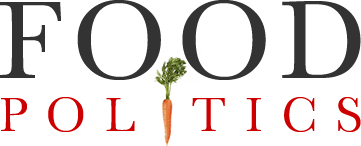 by Marion Nestle
Which countries give food aid and which get it?
The Government Accountability Office has produced an interactive web site on "Global Food Security Assistance."
To use the site, you choose a year (2018 is the most recent), a sector (agriculture, fishing, school food, nutrition, etc), a donor country, and a recipient country.  You hover over the dots to get more specific info.
Plenty to find out here.
As for what good food aid does, and what its problems are, you can consult other GAO reports here.
And as for what kind of money we are talking about here, I'll repeat what I said in a previous post about the new stimulus package:
International Food Assistance: $1.74 billion for Food for Peace grants and $230 million for the McGovern-Dole International Food for Education and Child Nutrition program (note that this is the most the US has ever spent for these programs.