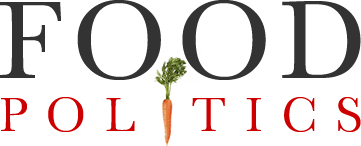 by Marion Nestle
Corn for ethanol: a bad idea
If you want to know what's wrong with the US food system, consider corn.
Hardly any of it is grown for food.
Most—half—goes for animal feed, domestic or exported.
One-third goes for ethanol fuel.
Let's start with the big picture, courtesy of the National Corn Growers Association (FSI means Food/Seed/Industrial).
The USDA explains how much of total corn production ends up as ethanol fuel.
What's wrong with this?  See The Conversation: The US biofuel mandate helps farmers, but does little for energy security and harms the environment.
If you've pumped gas at a U.S. service station over the past decade, you've put biofuel in your tank. Thanks to the federal Renewable Fuel Standard, or RFS, almost all gasoline sold nationwide is required to contain 10% ethanol – a fuel made from plant sources, mainly corn.

With the recent rise in pump prices, biofuel lobbies are pressing to boost that target to 15% or more. At the same time, some policymakers are calling for reforms. For example, a bipartisan group of U.S. senators has introduced a bill that would eliminate the corn ethanol portion of the mandate.
This article is worth serious attention for its discussion of the effects of corn growing on profits, carbon-neutrality, indigenous populations, and agriculture policy in general.
Or, to summarize in a corn cob (thanks to Mother Jones):
It's hard to know where to begin to comment on this.
Many people in the world do not have enough to eat.
It would be better for people and the planet if we in industrialized countries ate less meat.
It would be better for people and the planet if we used fewer cars.
Growing corn for animal feed and automobile fuel makes no sense for human health or that of the enviroment.