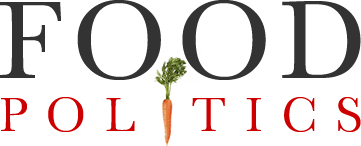 by Marion Nestle
Industry-funded study of the week: Exercise!
My thanks to Arun Gupta for sending this one from a newspaper in India.
The clipping refers to this article.
The study: Ostendorf, D.M., Schmiege, S.J., Conroy, D.E. et al.Motivational profiles and change in physical activity during a weight loss intervention: a secondary data analysis.Int J Behav Nutr Phys Act18, 158 (2021). https://doi.org/10.1186/s12966-021-01225-5.
First sentence : "High levels of moderate-to-vigorous physical activity (MVPA) are strongly associated with sustained weight loss [1, 2], and current guidelines recommend high levels of PA for weight management ."
Methods: Participants were asked to follow a weight-loss diet and to do 300 minutes per week of exercise.  The investigators lstudies participants' motivation levels.
Conclusion: once exercise supervision and support was removed, adults in the high autonomous motivational profile were protected against the standard attenuation in MVPA following removal of support/supervision.
Competing interests: "The results of this study are presented clearly, honestly, and without fabrication, falsification, or inappropriate data manipulation. DC reports consulting income from Gelesis, Inc., a company that has developed a weight loss device.  SP has a grant from WW International [formerly, Weight Watchers] unrelated to this work."
Comment: As far as I can tell, the paper says nothing about exercise being more important than diet.  The study didn't find any differences in weight among people with different levels of motivation.  We can't blame the authors for the press account.    But anything that minimizes the need for dietary changes gets pounced on.  Alas.