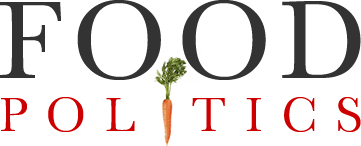 by Marion Nestle
Let's Ask Marion: What You Need to Know About the Politics of Food, Nutrition, and Health
Published September 1, 2020.
Information from the publisher is here.
The Table of Contents is here.  You can read the Introduction here.
The back cover blurbs:
"Marion Nestle has emerged as one of the sanest, most knowledgeable, and independent voices in the current debate over the health and safety of the American food system."––Michael Pollan, author of The Omnivore's Dilemma: A Natural History of Four Meals 
"When it comes to making sense of the unclean politics of national and international food policy, exposing the motives of corporate food giants, and helping us make the right choices about what we eat, Marion Nestle is a fierce and reliable voice of reason, and her new book is approachable, focused, and hopeful."––Alice Waters, chef, author, food activist, and owner of Chez Panisse Restaurant
"There is no one better to ask than Marion, who is the leading guide in intelligent, unbiased, independent advice on eating, and has been for decades."––Mark Bittman, author of How to Cook Everything
More information is here
Buying options
It's short and accessible.  Here's my first reader (my editor's daughter, Evie Burns)!