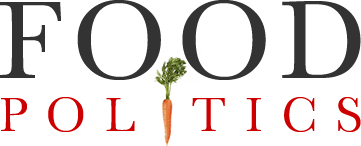 by Marion Nestle
Another pet food recall?
The American Veterinary Medical Association has just announced two new recalls of pet foods, one Mars Petcare's Krasdale Gravy dry dog food found contaminated with Salmonella, and the other some Wal-Mart chicken jerky products made in China found contamined with melamine. The Wal-Mart story is particularly interesting. According to Wal-Mart's own statement, it heard reports about dogs getting sick from eating these products and took them off the shelves "proactively" on July 26. Translation: Wal-Mart did not issue a recall or warn customers who might still be feeding the products to their dogs. Instead, it did 17 tests and finally came up with melamine. That is the chemical which, when mixed with cyanuric acid, was shown to form crystals that caused kidney failure in cats a few months ago.  Wal-Mart only announced a recall August 22. A month later? Wal-Mart must not have learned much from the Menu Foods recall. Pet owners do not appreciate having bought foods that make their pets sick. The take-home lessons: Until China cleans up its food safety act, I'd rather not buy foods made there. And the same goes for Wal-Mart.
As you may have heard, my current project is a book about pet food. I am most interested in hearing from pet owners about their experiences with foods, veterinarian recommendations, and other such issues, and will post specific questions in a few weeks. In the meantime, don't buy any recalled food.