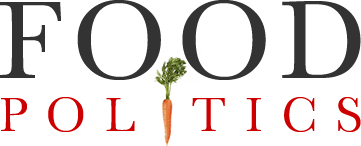 by Marion Nestle
The Burger King "Whopper Virgins" commercials (sigh)
I'm deluged with messages about Burger King's "Whopper Virgin" commercials and requests to comment on them.  What could Burger King's PR people be thinking?  Probably that if they produced something outrageous, everyone would write about it, as I am now doing.  Burger King spent a fortune to go to the ends of the earth and ask people who supposedly had never eaten a hamburger before whether they preferred a Whopper to some other unnamed hamburger.  The results are to be announced tomorrow (Monday).  Want to hazard a guess as to how this brilliant study will come out?
It's hard to know what's worse: the poor quality of the sponsored science, the offensiveness of the "Whopper Virgin" concept, or the condescension to the people living in those remote areas.   As they say in PR, ink is ink.
December 9 Update:  Guess which one won.