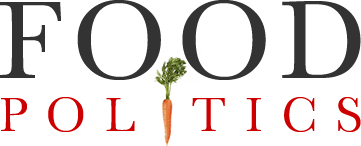 by Marion Nestle
Would you believe peanut butter?
So this big outbreak of Salmonella that has sickened 400 people throughout the country has finally been traced to – peanut butter.  Not just any old peanut butter, but the kind that is sold in huge containers to institutions.    How did Salmonella get into peanut butter?  Either the production lines were washed with sewage-contaminated water or somebody's hands were really dirty. This is another example of the reason why we must, must, must do something to improve food safety oversight, starting with requiring all food producers – without exception – to use standard food safety procedures and to be subject to inspection to make sure they follow those procedures.
And the maker of the peanut butter, King Nut, has issued a recall.
January 14 update: The FDA posts the recall notice.