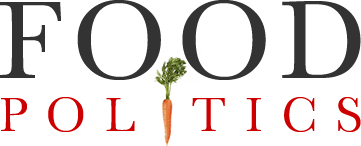 by Marion Nestle
Pistachio recalls: what they mean
The interesting part about this latest recall – now 2 million pounds and involving 74 products so far – is how the Salmonella contamination was discovered.  According to a lengthy account in USA Today, a small nut company in Illinois, Georgia's Nut, routinely tests for Salmonella and found the bacteria in nuts purchased from Setton Pistachio of California.  Georgia's Nut recalled products distributed in the Chicago area.  This company also produces a trail mix for Kraft Foods.  It notified Kraft Foods, which also promptly recalled its products.
I'm guessing that Georgia Nut must follow a HACCP (Hazard Analysis and Critical Control Point) plan.  HACCP is a science-based food safety procedure that requires analyzing where contamination might occur in production processes (hazard analysis), taking steps to prevent contamination at those critical control points, and using pathogen testing to make sure the steps were followed and the plan is working.
HACCP, as I keep complaining, is only required for meat and poultry production on the USDA regulatory side (where is it poorly enforced) and for sprouts, fresh juices, seafood, and eggs on the FDA side.  The producers of everything else are supposed to follow Good Manufacturing Processes, which are considerably less rigorous and, as we saw with the peanut butter recalls (more than 3,800 products from 200 companies) and their health consequences (nearly 700 sick, at least 9 deaths), clearly do not work.
How about HACCP for all foods?  Worth a try?
April 3 update: USA Today reports that Setton Pistachio has not yet issued its own recall (note: this is a good reason why the FDA needs the authority to order recalls), that its California plant passed recent inspections with relatively minor violations, but that its sister plant on Long Island is a mess.  USA Today also reports that Setton Pistachio has had positive tests for Salmonella for months.  What did the company do with the contaminated pistachios?  A mystery.