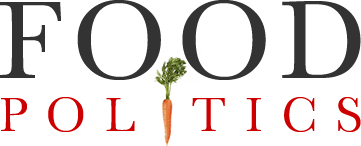 by Marion Nestle
Cancer statistics, 2009
I've just received the latest cancer statistics from CA–A Cancer Journal for Clinicians. The good news is that overall cancer death rates are down from their peak in the 1990s and rates of specific cancers are stable or decreasing.  None seems to be increasing.
Look at what is happening with heart disease (page 15).   Its rates have fallen by half since the mid-1970s for people under age 85.  Even for people over 85, heart disease death rates are falling rapidly.
Obesity is a risk factor for both cancer and heart disease.  So ideas about its effects on health need to take these statistics into consideration.  But before dismissing obesity as a risk factor, note that both heart disease and cancer remain leading causes of death, and both disproportionately affect low-income groups.   Groups with low income and education tend to have many risk factors for these diseases, among them high rates of obesity.
Public health still has plenty of work to do.