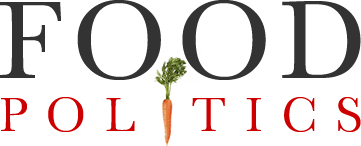 by Marion Nestle
Disturbances on the GM front
If you want to know what's really happening in the world of food and nutrition, the business pages are a good starting place.  Today's New York Times business section documents the "stunning" rise in the price of soybean seeds (up 108% since 2001) and corn seeds (up 135%).
Why care?  Genetically modified (GM) varieties are now the majority – and increasingly the vast majority – of crops planted in the United States.   The seeds are patented.  Farmers cannot harvest and save them.  Farmers must buy new patented seeds every year.  And since one company – Monsanto – owns most of the patents, it gets to set the price.
USDA keeps track of the rise in use of GM crops.  Impressive, no?
The USDA does not track GM sugar beets on this chart, but should.  Monsanto also patents GM sugar beets.  The USDA approved Monsanto's sugar beets in 2005.  By 2009, 95% of U.S. sugar beets were grown from Monsanto's patented varieties.
Oops.  When it approved the beets, the USDA let them be planted without the required environmental impact statement (EIS).   Advocacy groups argued that the beets should not be planted without that assessment.  A judge agreed and blocked further plantings.  The judge is still sitting on the case.  Until he rules, no GM sugar beets can be planted.
We have a similar situation with GM alfalfa.  This crop was also approved in 2005 without an EIS and also was taken to court and banned.  But now the EIS is done and the USDA has found "no safety concerns."  Perhaps GM alfalfa will be added to the chart next year?
What are we to make of this?  Is it a good idea for one company to own most of the seeds planted in the United States?  Especially when that company is permitted to enforce its own patent protection and to set its own prices?
The great promise of food biotechnology is that it will feed a hungry planet.  Is this the best way to met world food needs?  Whatever you think of GM foods, these questions are worth pondering.