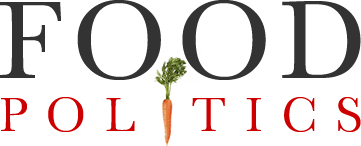 by Marion Nestle
Nestlé does nutrition education in China
Nestlé (the corporation, not me) is moving its Healthy Kids Program to China, and intends to put the program into every country in which it operates by the end of 2011.
The program "aims to improve the nutrition, health and wellness of children aged 6-12 years old by promoting nutrition education, balanced diet, greater physical activity and a healthy lifestyle."
Nestlé believes that education is the single most powerful tool for ensuring that children understand the value of nutrition and physical activity to their health through the course of their lives. As a Council member of the Chinese Nutrition Society, Nestlé is indeed honoured to work together with the authorities and several other organizations to promote nutrition awareness and health education for the Chinese children.
Want to make some guesses about what this program will say about nutrition?  Note yesterday's post.  Probiotics in juice drink straws, anyone?
One clue comes from that barge loaded with food products that Nestle is sending up the Amazon into the Brazilian outback: The vessel will carry 300 different goods including chocolate, yogurt, ice cream and juices."