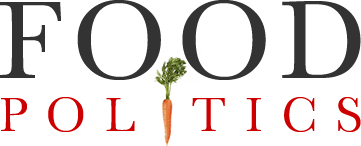 by Marion Nestle
SNAP soda ban? USDA says no!
Remember New York City's idea to ban purchase of sodas with SNAP (food stamp) benefits?  I supported the proposal and explained why in posts on April 16, April 30, and May 1.
USDA has just sent a letter turning down the proposal.  Most of its grounds for denial are technical: too much, too soon, too big, too complex, too hard to evaluate.
Underlying these concerns is a philosophical issue:
USDA has a longstanding tradition of supporting and promoting incentive-based solutions to the obesity epidemic, especially among SNAP recipients. In fact, USDA is currently partnering with the State of Massachusetts in implementing the Healthy Incentives Pilot, which increases SNAP benefits when fruits and vegetables are purchased….We feel it would be imprudent to reverse policy at this time while the evaluation component of the Healthy Incentives Pilot is ongoing.
SNAP is USDA's biggest program.  The latest figures on participation and cost indicate that SNAP serves nearly 46 million people at a cost of more than $68 billion annually.
Advocates for SNAP prefer positive incentives.  They strongly—and successfully—opposed the New York City proposal.
Indeed, the public health and anti-hunger advocacy communities are split on this issue.
I wish they would find common ground.  Rates of obesity are higher among the poor than they are in the general population.
That, after all, was the proposal's purpose in the first place.  As Mayor Bloomberg put it:
We think our innovative pilot would have done more to protect people from the crippling effects of preventable illnesses like diabetes and obesity than anything being proposed anywhere else in this country – and at little or no cost to taxpayers. We're disappointed that the Federal Government didn't agree..New York City will continue to pursue new and unconventional ways to combat the health problems that affect New Yorkers and all Americans.
Back to the drawing board.