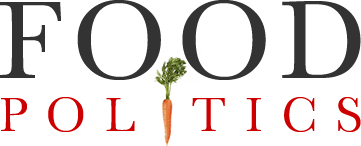 by Marion Nestle
The farm bill course at NYU
I'm teaching a graduate course on the farm bill at New York University this semester.   The class has about 45 students from diverse fields—food studies, nutrition, public health, public policy, environmental studies, law—all closely related to the subjects under discussion.
Discussions, to say the least, have been lively.
I've had many requests for the course syllabus, which describes the goals and content, readings, assignments, and resources.  It is posted along with the syllabi from other courses I've taught recently on my NYU faculty website.   These are freely available for downloading.
Most of the readings are available online and you can find them easily if you search for them by title.
Download, share, use, and enjoy!