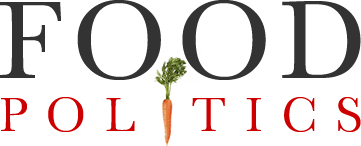 by Marion Nestle
Consumer groups complain to FTC about PepsiCo's digital marketing to kids
This morning, the Center for Digital Democracy announced that consumer groups have filed a complaint (and see the appendices) with the Federal Trade Commission against PepsiCo.
Why?  Because of the ways PepsiCo uses digital marketing techniques to push its products to children and adolescents.
These include:
Disguising marketing as video games, concerts, and other "immersive" experiences
Claiming to protect teen privacy while collecting a wide range of personal information
Using viral techniques that violate FTC guidelines
The report points to Pepsi's Hotel 626 video game as a particularly egregious example.
Also this morning, Public Health Law & Policy released a comprehensive report on the kinds of digital marketing tactics that are now used routinely by fast food, snack food, and soft drink companies. The report identifies specific marketing campaigns from PepsiCo, McDonald's, and others that exploit kids' use of digital media.
I can't wait to see what the FTC does with this.
In the meantime, here's Michele Simon's enlightening report on what it's like to play Hotel 626.
And Lori Dorfman of the Berkeley Media Studies Group sends these case studies on digital marketing to kids: