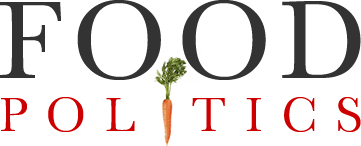 by Marion Nestle
Annals of food marketing: Are Dr. Pepper ads sexist?
I am indebted to FoodNavigator.com for bringing the recent ads for Dr Pepper Snapple's diet—oops, low-calorie—Dr Pepper Ten to my attention.
This drink has only 10 calories but is aimed clearly at men who, the ads assume, are fine about low-calorie sodas but squirm at the idea that they might be seen drinking diet sodas.
In case you haven't been tracking these things, Coke has both bases covered: Diet Coke appeals to women and Coke Zero appeals to men.
FoodNavigator's Caroline Scott-Thomas is devastating in her critique of this strategy.  The "it's not for women" campaign excludes half the market.
Not only that, she says, but the ad is:
patronizing to both men and women in its reinforcement of what I had (perhaps naively) hoped were outdated stereotypes….It deliberately picks at the edges of our comfort zones.  Is it OK to be sexist if it's done with irony?…Provocation is a blunt instrument.  It may prove effective for sales—perhaps as effective as sexually explicit marketing—but it is still crude and obtuse."
Finally, she asks: "Would this ad be offensive if it involved a bunch of redneck clichés and proclaimed 'it's not for blacks'?  You bet it would."
In this era of food overabundance, marketers will do anything—anything—to sell products.  Water, anyone?