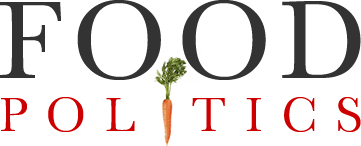 by Marion Nestle
Oops. Apologies to Mike Osterholm
Dr. Michael Osterholm, the director of the University of Minnesota's Center for Infectious Disease Research and Policy, and a well known advocate for safe food, has asked for a correction to my post of several days ago.
He thinks the post can be interpreted as suggesting that he has financial ties to Beef Products, Inc (BPI), the maker of the ingredient.
In reading over the post, I can see how that interpretation is possible.  That was certainly not my intention.
Dr. Osterholm tells me that neither he nor his University of Minnesota Center have financial, consultative, or political ties to BPI or to Cargill (which also makes the ingredient).
His concerns about the issue have to do with facts about food safety and with correcting misinformation.
I did not mean to suggest otherwise, have personally apologized to him, and have edited the post accordingly.