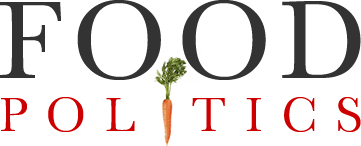 by Marion Nestle
Weekend nutrifluff: Eat chocolate, win a Nobel Prize
Nutrifluff is my word for sensational research findings based on one, usually highly preliminary, study.
The best nutrifluff I've seen in ages is this article in the august New England Journal of Medicine: "Chocolate Consumption, Cognitive Function, and Nobel Laureates."
The author counted the number of Nobel laureates per capita from Wikipedia and and computed the number for every 10 million people. 
He obtained data on per capita yearly chocolate consumption in 22 countries from several sources and ran the correlation.
Bingo!  Chocolate consumption correlates with the number of Nobel prize winners.
Correlation, alas, is not causation, but who cares?
Everybody loves chocolate.  Enjoy! (In moderation, of course).