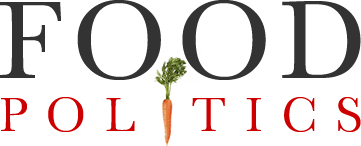 by Marion Nestle
Lancet series on chronic diseases, many of them diet-related
The Lancet has just published a series of articles on non-communicable diseases (NCDs) the collective term for heart disease, type 2 diabetes, and other chronic conditions caused in large part by poor diets, lack of physical activity, or cigarettes or alcohol.
Since food politics is a big part of this discussion, these papers are worth a look.  For example, as editor Richard Horton explains in his editorial:
So where are the global conferences on NCDs, the research meetings, the task forces, the grand challenges initiated by funders and foundations? They don't exist. We, the global health community, understand that chronic diseases are a present danger to the health of our societies. Yet we are unable to translate that understanding into real political action. We cannot quite bring ourselves to put heart disease, stroke, cancer, chronic respiratory disease, diabetes, or mental ill-health, together with their associated risk factors, on an equal footing with childhood pneumonia and diarrhoea, preventable maternal death, or epidemics of AIDS, tuberculosis, and malaria. The disconnect between the reality of people's lives in countries and the concerns of professional and political leaders has rarely been greater.
Here are the papers in this series.  Read them and ponder.
Independent global accountability for NCDs
Robert Beaglehole, Ruth Bonita, Richard Horton
NCDs: a challenge to sustainable human development
Helen Clark
Embedding non-communicable diseases in the post-2015 development agenda
George Alleyne, Agnes Binagwaho, Andy Haines, Selim Jahan, Rachel Nugent, Ariella Rojhani, David Stuckler, for The Lancet NCD Action Group
Country actions to meet UN commitments on non-communicable diseases: a stepwise approach
Ruth Bonita, Roger Magnusson, Pascal Bovet, Dong Zhao, Deborah C Malta, Robert Geneau, Il Suh, Kavumpurathu Raman Thankappan, Martin McKee, James Hospedales, Maximilian de Courten, Simon Capewell, Robert Beaglehole, on behalf of The Lancet NCD Action Group
Inequalities in non-communicable diseases and effective responses
Mariachiara Di Cesare, Young-Ho Khang, Perviz Asaria, Tony Blakely, Melanie J Cowan, Farshad Farzadfar, Ramiro Guerrero, Nayu Ikeda, Catherine Kyobutungi, Kelias P Msyamboza, Sophal Oum, John W Lynch, Michael G Marmot, Majid Ezzati, on behalf of The Lancet NCD Action Group
Profits and pandemics: prevention of harmful effects of tobacco, alcohol, and ultra-processed food and drink industries
Rob Moodie, David Stuckler, Carlos Monteiro, Nick Sheron, Bruce Neal, Thaksaphon Thamarangsi, Paul Lincoln, Sally Casswell, on behalf of The Lancet NCD Action Group
Promotion of access to essential medicines for non-communicable diseases: practical implications of the UN Political Declaration
Hans V Hogerzeil, Jonathan Liberman, Veronika J Wirtz, Sandeep P Kishore, Sakthi Selvaraj, Rachel Kiddell-Monroe, Faith N Mwangi-Powell, Tido von Schoen-Angerer