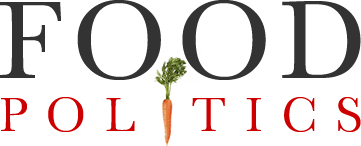 by Marion Nestle
Annals of food and culture: The potato museum, Munich
Thanks to reader Doire for alerting me to Munich's Kartoffelmuseum.
The tiny museum is based on the private, obsessive collection of Otto Eckart, the CEO of the Pfanni company.  I was not familiar with this company so I looked up its Wikipedia entry.  Here is what Google translator says it says:
The Pfanni GmbH & Co. OHG is a German food company based in Stavenhagen , the kitchen in the production of finished potato products is specialized. She is since 1993 a subsidiary of Unilever Germany gr.
Worth the trip are the gorgeous old drawings and etchings of potato planters and harvesters, and the astonishing collection of old books on potato history and cooking.  
And then this:
Of this case, the catalog says:
A special jewel of the museum is the "collection of rare objects." Here the visitor finds curiosities, precious things, unusual and strange exhibits.  It is a combination of art and rubbish.
The prize: a photo of Marilyn Monroe dressed in an Idaho Potato sack.  I also loved the potato Christmas tree ornaments hanging at the top of the case.
Art or rubbish?  You decide.
I thought it was definitely worth the visit.