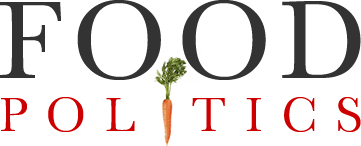 by Marion Nestle
Bird flu poses big-time challenges for egg producers
This is a roundup of recent items on the effects of bird flu on egg producers: (1) the toll of the epidemic, (2) the politics, (3) the effects on restaurants, (4) the potential for a vaccine, and (5) a Food-Navigator-USA special edition.
1.  The toll: According to the USDA's Chicken and Eggs report, the number of chickens laying table eggs declined by 33.5 million since April 1, a loss of 11%, and the number of eggs is down by 5%.  In May alone, 31.4 million layers were "rendered, died, destroyed, composted or disappeared," four times the usual mortality rate.  No surprise, but egg prices went up by 46 cents in the last couple of weeks and now average $2.05 a dozen for Large white eggs Grade A or better (see USDA's National Retail Report).  Since December, USDA says there have been 223 outbreaks of bird flu that have affected 48.1 million chickens and turkeys.
2.  The politics: According to an article in Fortune magazine, the flu epidemic is a consequence of industrial egg production, in which many thousands of birds are packed together.
But perhaps the most troubling aspect of the crisis is its implications for the viability of industrial-scale farming. The egg industry's huge "layer operations"…are designed to protect birds from contamination, says Michael Osterholm, director of the Center for Infectious Disease Research and Policy at the University of Minnesota at the University of Minnesota. The animals' environment is tightly controlled…But when a virus pierces such defenses, or when defenses lapse, having all of one's eggs in one basket (so to speak) can make the impact more devastating.
3.  Restaurants: The Des Moines Register reports that restaurants will be raising prices as a result of the egg shortage.
4.  Bird Flu Vaccine: According to PoliticoPro Morning Agriculture, a small company in Iowa says it's got a vaccine that needs USDA approval before it can be used.  But people in the poultry industry think it might be "a non-starter for foreign buyers of U.S. poultry products."
5.  Food Navigator-USA's Special Edition is called Avian flu in focus: Navigating the egg shortage crisis.  As Food Navigator explains, "manufacturers that rely on egg products face some big challenges in the weeks and months ahead."