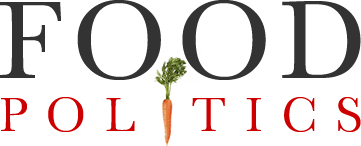 by Marion Nestle
NYU: The Steinhardt School's 125th birthday celebration
In honor of the 125th anniversary of what is now called the Steinhardt School, I'm speaking on a panel on "why we eat what we eat."  7:00 p.m.  Greenberg Lounge
Vanderbilt Hall (the law school), 40 Washington Square South.  A reception will follow.  Watch the Livestream.
The other panelists are Steven Shapin, Franklin L. Ford Research Professor of the History of Science, Department of the History of Science, Harvard University and Gordon Shepherd, Professor of Neurobiology, Yale School of Medicine.  The panel is moderated by Krishnendu Ray, Associate Professor of Food Studies, NYU Steinhardt.