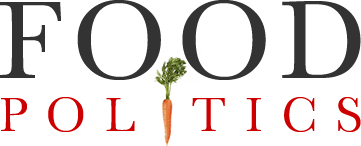 by Marion Nestle
Food Navigator-USA presents options for protein formulations
If you are a maker of processed foods, and have exhausted low-carb and low-fat marketing options, all you have left is proteins—the hot new marketing tool.  Protein-supplemented products are all over supermarket shelves.  Never mind that most Americans get twice the protein required, and that even vegans can easily meet and exceed protein requirements.
As FoodNavigator-USA puts it, "manufacturers are now competing to impress shoppers with how much they can pack into bars, beverages and yogurts. In this FoodNavigator-USA special edition we'll look at what protein options are available for formulators, from new insect and algal-based proteins to pea, soy, and dairy-based proteins."
Just remember: Diets adequate in calories are highly likely to be adequate in protein, and average protein intake in the population is twice the amount required.  From the standpoint of nutrition, protein is a non-issue.  But that doesn't stop marketers from looking for ways to push it.