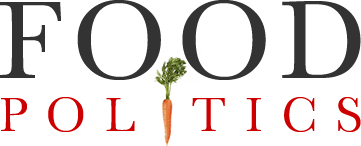 by Marion Nestle
Canada's new government's commitments on food and nutrition
The Washington, DC-based Center for Science in the Public Interest also operates in Canada.  It issued a comment on the recent Canadian election.
Newly elected Prime Minister Justin Trudeau has four years to implement his public health nutrition commitments.  He and his party have pledged to:
Introduce new restrictions on the commercial marketing of unhealthy food and beverages to children, similar to those now in place in Quebec
Bring in tougher regulations to eliminate trans fats, similar to those in the U.S., and to reduce salt in processed foods
Improve food labels to give more information on added sugars and artificial dyes in processed foods
Make additional investments of $40 million for Nutrition North and $80 million for the Canadian Food Inspection Agency
Sounds like a new era indeed.  This will be interesting to watch.