Canada has joined the ranks of countries with front-of-package food labels alerting customers to products high in salt, sugar, and saturated fat.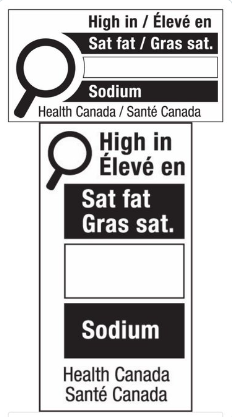 I learned about this in a press release from Kate Comeau, Communications Advisor, Mission, Canada | Heart & Stroke
The official announcement from Health Canada is here. 
It comes with an explanatory Infographic.
I think the warning labels used in some Latin American countries work better, but this is a big step forward and is likely to cover the great majority of ultra-processed foods—and those are the ones that are best avoided.
Congratulations to Canadians who pushed for this.  Progress!