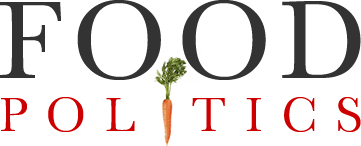 by Marion Nestle
Why ultra-processed foods matter: the state of world hunger
The Food and Agriculture Organization of the U.N. released its annual State of Food Security and Nutrition in the World report last week.  Its conclusions are sobering.
Global hunger is still far above pre-pandemic levels. It is estimated that between 690 and 783 million people in the world faced hunger in 2022. This is 122 million more people than before the COVID-19 pandemic. Nonetheless, the increase in global hunger observed in the last two years has stalled and, in 2022, there were about 3.8 million fewer people suffering from hunger than in 2021. The economic recovery from the pandemic has contributed to this, but there is no doubt that the modest progress has been undermined by rising food and energy prices magnified by the war inUkraine. There is no room for complacency, though, as hunger is still on the rise throughout Africa, Western Asia and the Caribbean.
Ultra-processed foods are a critical part of this story.  The word "processed" comes up 264 times in this report; "highly processed" comes up 99 times .  Some examples:
Healthy diets are essential for achieving food security goals and improving nutritional outcomes. A healthy diet…is based on a wide range of unprocessed or minimally processed foods, balanced across food groups, while it restricts the consumption of highly processed foods and drink products…Eating a healthy diet throughout the life cycle is critical for preventing all forms of malnutrition, including child stunting and wasting, micronutrient deficiencies and overweight or obesity. It also helps reduce the risk of non-communicable diseases (NCDs) such as cardiovascular diseases, diabetes and certain types of cancer.
The unfinished agendas to reduce stunting, wasting and micronutrient deficiency, along with rising overweight and obesity, represent the current challenge to address multiple forms of malnutrition. Malnutrition in all its forms is related to poor diets, the rise of low-cost
nutrient-poor foods and the increasing availability of highly processed foods in rural areas.
Supply-side factors, including globalized technology in food production, transportation and marketing, coupled with an increase in demand for readily available foods, have contributed to a substantial expansion of supermarkets, hypermarkets, food deliveries and other convenience retailers. However, these are also associated with increased supply and spread of energy-dense and highly processed foods.
However, urbanization has also contributed to the spread and consumption of processed and highly processed foods, which are increasingly cheap, readily available and marketed, with private sector small and medium enterprises (SMEs) and larger companies often setting the nutrition landscape. Cost comparisons of individual food items and/or food groups from existing studies indicate that the cost of nutritious foods – such as fruits, vegetables and animal source foods – is typically higher than the cost of energy-dense foods high in fats, sugars and/or salt, and of staple foods, oils and sugars.
The dynamics of supply and demand for processed foods, however, are complex. There has been a surge on the supply side, with small and medium enterprises and large private companies alike making massive aggregate investments in all types of processed foods (from minimally to highly processed) in response to demand. At the same time, aggressive marketing and relatively low pricing – and even interference in policies to curb consumption of highly processed foods and sugar-sweetened beverages – are driving up consumption.
The report emphasizes the importance of food processing in contributing to poor diets and health.
What is to be done?  From the Brief summary:
Leveraging connectivity across the rural–urban continuum will require adequate governance mechanisms and institutions to coordinate coherent investment beyond sectoral and administrative boundaries. To this end, subnational governments can play a key role in designing and implementing policies beyond the traditional top-down approach. Approaches to agrifood systems governance should ensure policy coherence among local, regional and national settings through the engagement of relevant agrifood systems stakeholders at all levels.
I read this as saying what's need is community-based, bottom up approaches at the local level.  That's a great place to start.  Go for it.
Resources