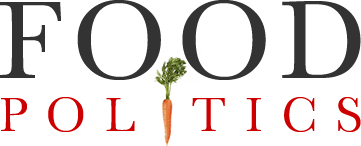 by Marion Nestle
How to reduce SNAP caseloads? Easy. Just set a 3-month limit.
The Center on Budget and Policy Priorities has just released an analysis of the recent decline in SNAP caseloads.
Some SNAP participants may be finding jobs along with an improving economy and going off the rolls.  Good for them.
But a more likely reason is that states like Florida, Missouri, Alabama, and Arkansas instituted a 3-month time limit in January.  The limit appleis to "unemployed childless adults without disabilities."
Other states are doing this too.
If you want your state to reduce its SNAP expenditures, here's one way to do that.
And if there aren't jobs?  What are poor people supposed to do?