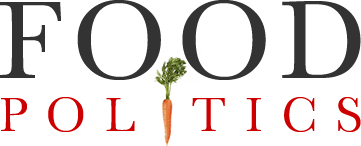 by Marion Nestle
Do poor people need more cheese products?
The USDA intends to buy $20 million worth of cheese products and will give them to federal nutrition programs and food banks.
Why?
To raise the price of milk and help milk producers.
Milk producers think this is way too little.  They asked USDA to buy $150 million in cheese products.  This would take 900 million pounds of milk off the U.S. market, reduce supply, and increase prices.
Is life tough for dairy farmers?  So they say.
As for cheese, we already eat a lot of it, more every year.
Is this the best way to support dairy farmers?
Just asking…
Dairy fat and risk of cardiovascular disease in 3 cohorts of US adults
Mu Chen, Yanping Li, Qi Sun, An Pan, JoAnn E Manson, Kathryn M Rexrode, Walter C Willett, Eric B Rimm, and Frank B Hu
Am J Clin Nutr first published on 24 August 2016 doi:10.3945/ajcn.116.134460
http://ajcn.nutrition.org/content/early/2016/08/23/ajcn.116.134460.abstract
High intake of regular-fat cheese compared with reduced-fat cheese does not affect LDL cholesterol or risk markers of the metabolic syndrome: a randomized controlled trial
Farinaz Raziani, Tine Tholstrup, Marlene D Kristensen, Matilde L Svanegaard, Christian Ritz, Arne Astrup, and Anne Raben
Am J Clin Nutr first published on 24 August 2016 doi:10.3945/ajcn.116.134932
http://ajcn.nutrition.org/content/early/2016/08/23/ajcn.116.134932.abstract