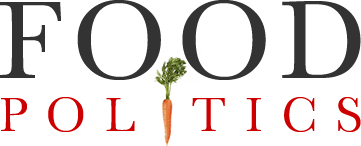 by Marion Nestle
Clever food industry ploy: look-alike snacks
Jennifer Harris and colleagues at the Rudd Center have a study out in Obesity on how food companies are making products to meet the USDA's nutrition standards for snack foods—but look just like the original products that don't.
These, the press release says, are confusing to parents and children.
A fact sheet provides the evidence.
Students believed that look-alike Smart Snacks and the less-nutritious versions of the brands sold in stores were similar in healthfulness and expected them to taste the same.
No wonder.
This, of course, is the result of "nutritionism," the defining of the healthfulness of a food by its content of specific nutrients—vitamins, salt, sugar, saturated fat.
The "healthier" versions raise the question: Is a slightly better-for-you product a good choice?
Not necessarily, alas.
This is why food-based standards make more sense.  Snack foods have a place in kids diets, but ideally a small one.