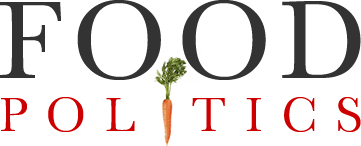 by Marion Nestle
Weekend reading: Michaela DeSoucey's Contested Tastes–Foie Gras!
Michaela DeSoucey.  Contested Tastes: Foie Gras and the Politics of Food.  Princeton University Press, 2016. 
I thought this book was exceptionally interesting and did a blurb for it:
Contested Tastes takes a deep dive into the gastropolitics of foie gras, the fatty duck liver commonly consumed in France but much less so in America.  Whether or not you approve of eating this food, you will want to read this riveting case study of how fights among stakeholders—producers and eaters of fatty duck liver, of course, but also animal welfare advocates, chefs, and government officials—reflect much larger issues of national identity, class, economic markets, and who gets to decide what we have for dinner.
Here's a brief excerpt from her chapter on Chicago's decision in 2006 to ban the sale of foie gras in restaurants, rescinded two years later and considered a fiasco by the Chicago Tribune.
Personal and social identities, as well as consumer movements, are realized through commodities and solidified through consumer behavior.  This lends a political dimension to the act of choosing, or refusing, certain foods…But yet, one can only "vote" as an eater among the choices made available by the business and regulatory communities…who has the ability and resources to "vote with their forks" remains a salient issue of social class.  This analogy casually affirms the liberal rhetoric of personal choice, bypassing the myriad ways in which one's choices are influenced by others and their life circumstances.  This is the gastropolitical model that surrounded events in Chicago, meshing the language of taste and of choice with that of overt stakeholder politics.
This is an example of food studies in action—using food to explore the deeper cultural implications of important issues in our society.