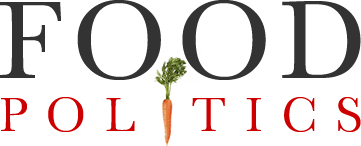 by Marion Nestle
Durians: a market for durian-flavored products?
I was fascinated to read in FoodNavigator-Asia that the Chinese like durians so much that they have created a demand for durian-flavored food products.  Alibaba, the Amazon of China. offers plenty of durian products, but FoodNavigator mentions cookies, cakes, pie fillings, coffee, and much else.
Durians, shown below, are—to put it mildly—controversial.
People either love them or hate the way they smell and taste.
Singapore has banned them on subways.
Their, how shall I put this, unique odor comes from a variety of sulfur compounds.
For people who love them, they are worth eating for their nutritional benefits (like those of any other fruit).
Durian pizza, anyone?