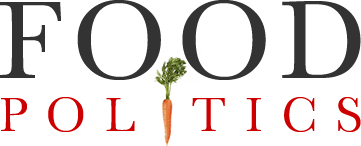 by Marion Nestle
Rabobank's survey: what's up for 2018
To start the new year, I'm going to post predictions, starting with Rabobank's newsletter on food trends.  This is always worth reading (thanks Nick Fereday).
Its most recent Talking Points gives the results of a survey of 200 professionals (including me) about their thoughts about food trends in 2017, heading into 2018.
It ends with a long list of comments collected from those who wrote in.  Here is a small sample.  The last one, under WTF, is mine.