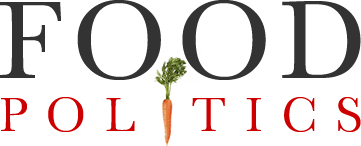 by Marion Nestle
Congratulations Marler-Clark on 20 years of food safety advocacy
Food safety lawyer Bill Marler is celebrating 20 years of using the legal system to encourage companies to produce safe food by summarizing 25 of his most prominent cases.
These start with the 1993 Jack-in-the-Box E. coli 0157:H7 disaster and end with the 2016 Genki Sushi Hepatitis A Outbreak.
These cases should be required reading for anyone concerned about the need to make sure that companies produce safe food.  They reveal in horrifying detail what it is like to be a victim of a food pathogen and the extraordinary damage caused by foodborne microbes.
These stories make the political deeply personal.
They remind us of why the Food Safety Modernization Act was such an important step forward and why it is so important to enforce it at every level.