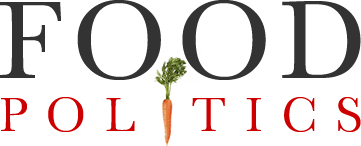 by Marion Nestle
Mars Inc says goodbye to ILSI, hello to science policy
Since it's Valentine's Day (have a happy one), we might as well talk about a candy company, in this case, Mars, Inc.
Mars, Inc., one of the defectors from the Grocery Manufacturers Association (see yesterday's post) has also withdrawn from membership in and support of the International Life Sciences Institute (ILSI), a group that claims to be independent  but in fact is funded by hundreds of food and beverage companies (hence: front group).
ILSI's positions on food issues are decidedly pro-industry, and so are the results of its sponsored research.  Mars couldn't take it anymore.
Mars told Politico Pro (this may be behind a paywall):
After careful consideration, Mars will end its relationship with the International Life Sciences Institute (ILSI) by the end of 2018, and is withdrawing from ILSI's nutrition committees immediately," the company said in a statement to POLITICO. "Increasingly, the presentation of certain studies by ILSI has been at odds with our position and principles. Mars has a long history of engaging in external research that is evidence-based and data-driven, particularly in the area of promoting public health. We wish to thank ILSI for its partnership.
Mars announces this departure as a component of its new research and engagement policy.
The policy applies to all of Mars' partnerships with universities, governmental and non-governmental organizations, foundations, individuals, food companies, and trade associations (like ILSI).
Here is my summary of the policy's long list of principles:
High scientific standards in all animal and human research
Full disclosure of funding and potential conflicts of interest
Appropriate standards of authorship
Funding not linked to achievement of a specific research outcome
This new policy adds to Mars' existing policies on research:
Let's give Mars, Inc. credit for recognizing that its funded research (especially its earlier research on chocolate and later research on CocoaVia flavanol supplements) appear conflicted, and for trying to do something about it.
Let's hope the company succeeds in putting these principles into practice.